Commissions Open!
Commission Sheet updated as of August 1st, 2022
[FULL SLOTS]
Updated my commissions! This time I think it'll stay like this for a longer while. Thanks to the people who commissioned me last month. It was more or less of a test run. This commission sheet have their prices modified, but also has more accessible tiers to compensate. There's also some update and clarification on rules and definitions, so it's worth another look.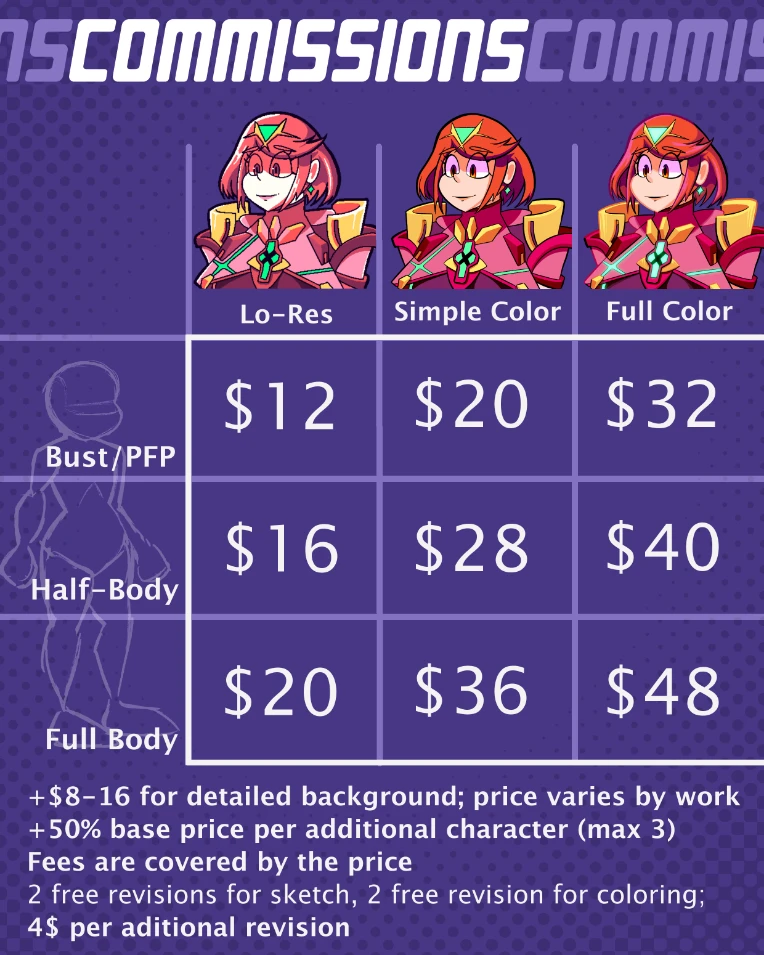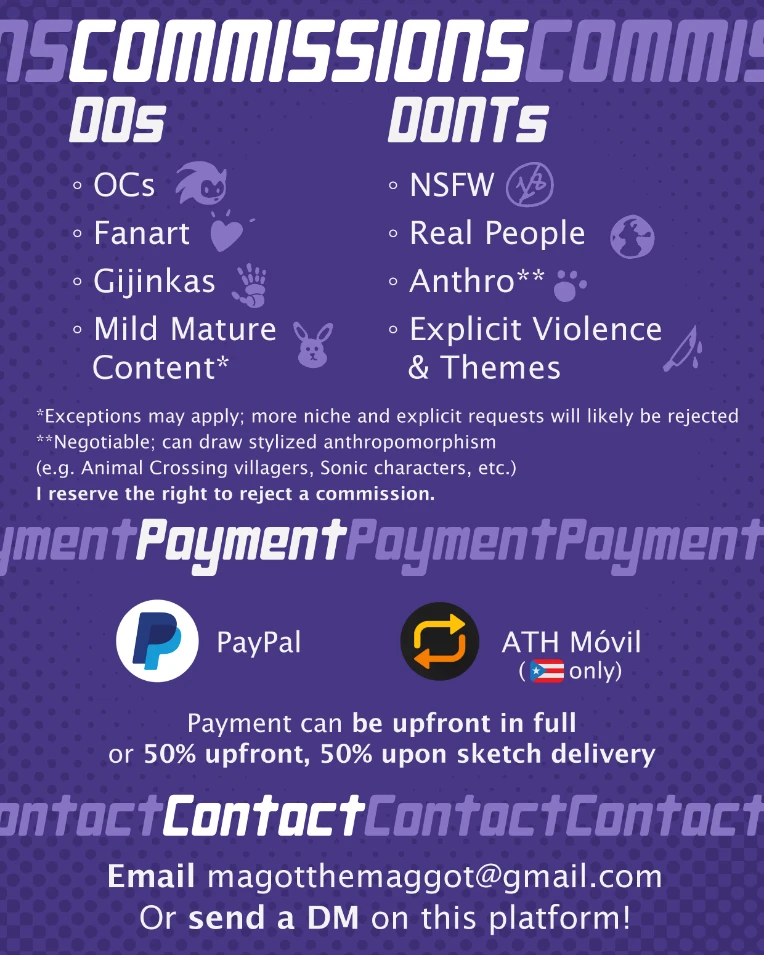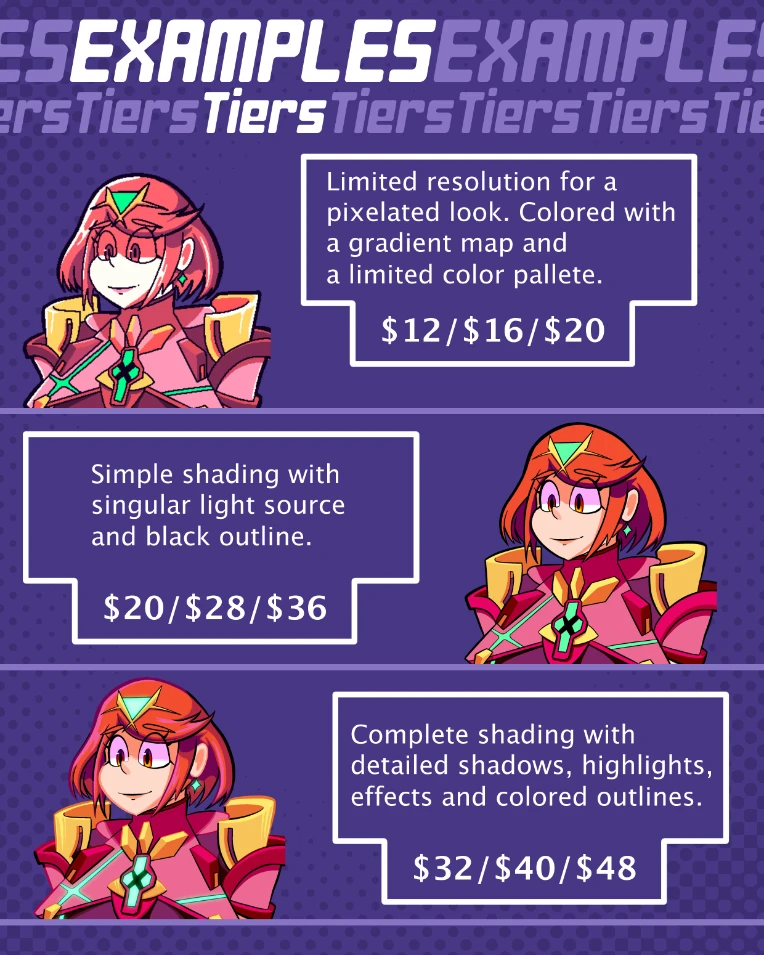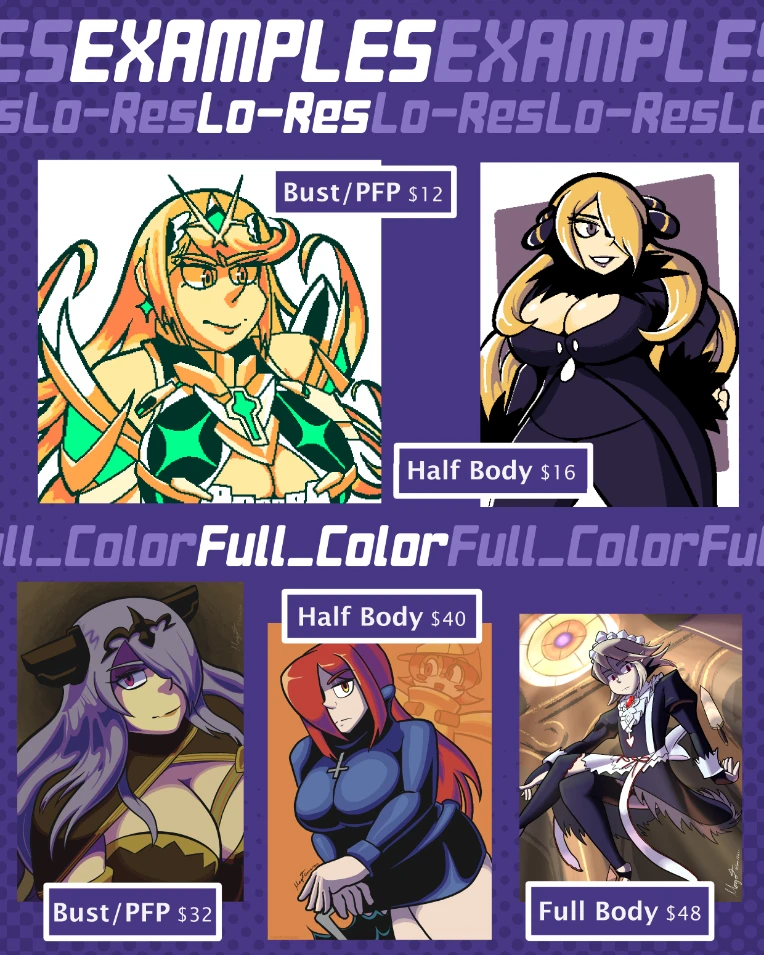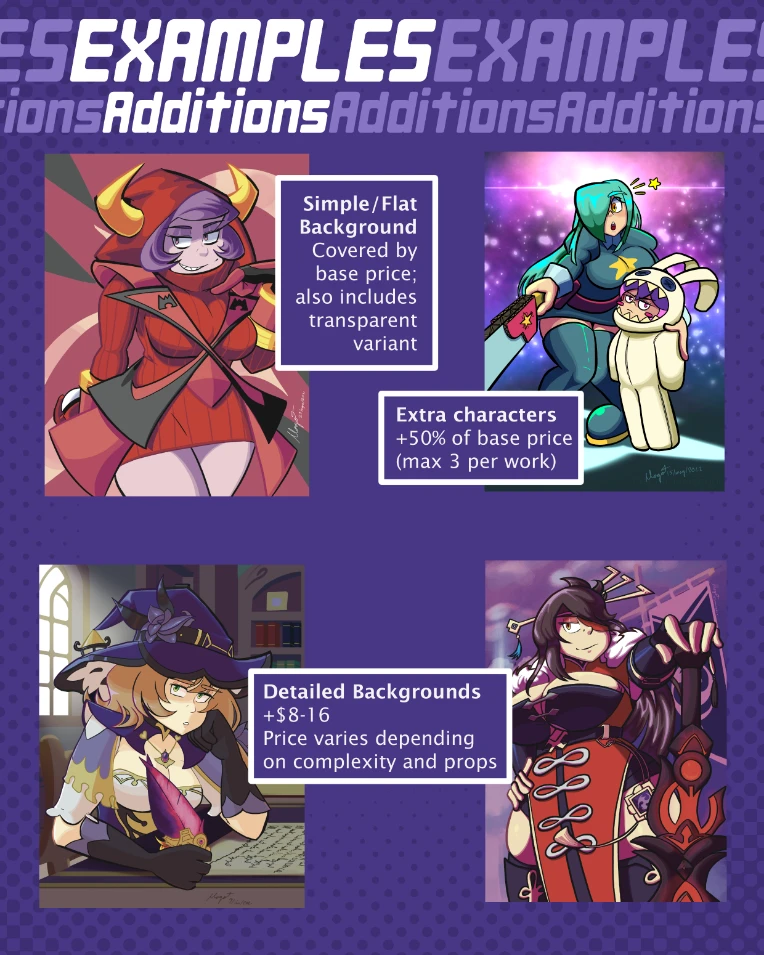 ---
Other details:
I will reject all commissions that infringe on Newground's rules for art submissions.
Commissions are intended for personal use and should be credited.
Works will most likely be posted publicly unless specified otherwise.
Visual references are required, especially for OCs.
Be as specific as you wish: pose, palette, angle, etc. I will interpret freely any details left unspecified.
Detailed designs might be simplified due to stylization and time constraints.
When messaging me, open the conversation with your request. Please be as direct to the point.
One commission per slot, one slot at a time per person
Get familiar with my work before commissioning! If an existing work has captured your attention for a commission, let me know!
You can contact me via email or DM, both provided on my profile.